Your clients' employees are struggling. According to a survey of more than 2000 U.S. workers, three out of four aren't working in optimal environments and are struggling to work effectively. This losing battle is costing your customers dearly--in the form of diminished productivity, innovation, and worker engagement.

Unfortunately, the issue is only getting worse, according to that same study, by Gensler. The good news? The tools to help your customers solve this problem are already at your fingertips. Unified Communications solutions are yours for the reselling through CoreDial--allowing you to white label the products and set your own pricing without a single software or hardware purchase.

Adding Unified Communications offerings to your product line can equate to providing a cure for the poor-productivity plague that impacts businesses, large and small, across every industry. According to forbes.com, it's important for companies to have a variety of ways for employees to keep in touch, such as email, instant messenger, message boards, teleconferences, and other methods.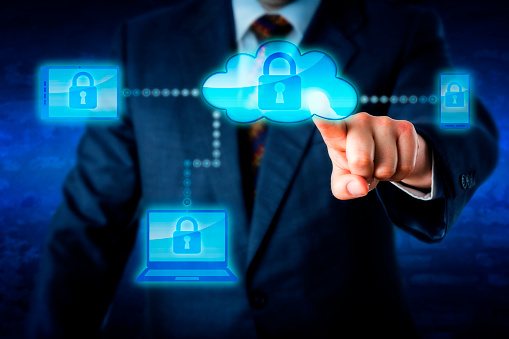 A simplified answer to your clients' issues with employee
communication is in the cloud.


Unified Communications products impact productivity on a number of fronts. According to human resources research firm Rypple, when you look at the ways workers waste time during an average eight-hour day, these are the top four offenders:
Trying to contact customers or colleagues
Trying to find information
Duplicating communications
Attempting to schedule meetings
Communication solutions for employees saves time, effort and frustration.

How can UC tools help your customers overcome these four productivity zappers? By allowing your clients to integrate voice, presence, chat, data, applications, and other technologies, you're able to improve communications and vastly reduce the time employees waste on repeated failed contact attempts, lengthy information hunts, repetitive communications and scheduling complications.
The Solution
In the past, Small to Medium Businesses (SMB) have been challenged by capex-intensive IT infrastructure and the long-term contracts that lock them in. Today, as cloud services grow, private label service partners can help to future-proof their customer's operation with flexible cloud services. Services like Unified Communications as a Service (UCaaS) or other hosted services are capex-light and ready to expand to match a business' growth now and in the future.

CoreDial's cloud software and services enable private label service providers to resell:
Click to dial and screen pops
Presence
Live operator panels
CoreDial developed 3rd party applications via CoreDial's API
Microsoft Outlook Plugin
Salesforce.com Plugin
URL Agent
There is minimal financial risk in adopting cloud services when working with a SaaS platform provider, because it is a capex-light model that shifts a large portion of the technology costs (from capex to opex), limiting financial risk. This makes entering the cloud market simple and profitable.
Conclusion
Your customers are asking for cloud services and expert advice on what services to adopt. CoreDial can help you meet their expectations and needs with solid advice and services that allow them to increase employee productivity, improve communication, and focus on growing their business not their IT operations.