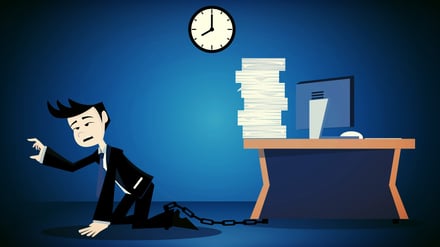 You may have heard that CoreDial recently integrated an award-winning suite of feature-rich contact center solutions into its portfolio. If you haven't, check out this press release to learn more about our acquisition of Voice4Net. Now our Partners can deliver even more value to existing customers with CoreNexa Contact Center, formerly Voice4Net, and confidently secure new customer accounts by offering end-to-end cloud communications services. As customer engagement continues to gain recognition as a critical pillar of success for modern businesses, it's imperative our Partners have a competitive way to answer that need for their customers.
Providing customers with seamless mobility allows the Channel to competitively differentiate and it's a concept we've gotten behind at CoreDial. Why? We could answer, "because people love working with a tablet interface." Or, "allowing supervisors to work more closely with agents is critical for productive operations." Or even, "because tablets are easy." All true.
But here's the best reason of all: ROI. Mobile supervision in the contact center is an investment that will save the business owner money, and by offering their end-users end-to-end, cost-efficient Unified Communications solutions, our Channel Partners will become more successful. And, that's the concept our entire company works hard every day to ensure. So, let's dive into how contact center mobility can solidify longer relationships and stickier recurring revenue with your existing accounts and prospective customers.
Read more